No matter your blind spots, we'll help you see through them.

We believe everyone deserves to belong — and we know you do too.
Blind spots set us up for failure by clouding our vision with implicit biases. Everyone within an organization has different blind spots, and many DEI efforts miss the mark as a result.
We understand how hard and exhausting this work can be when nothing seems to work and you're under fire for a culture that persistently excludes and "others."
This is where an expert guide in fostering belonging comes in.
As your guide, Empower Initiative has created a variety of services to meet you where you are and help you make meaningful progress to change.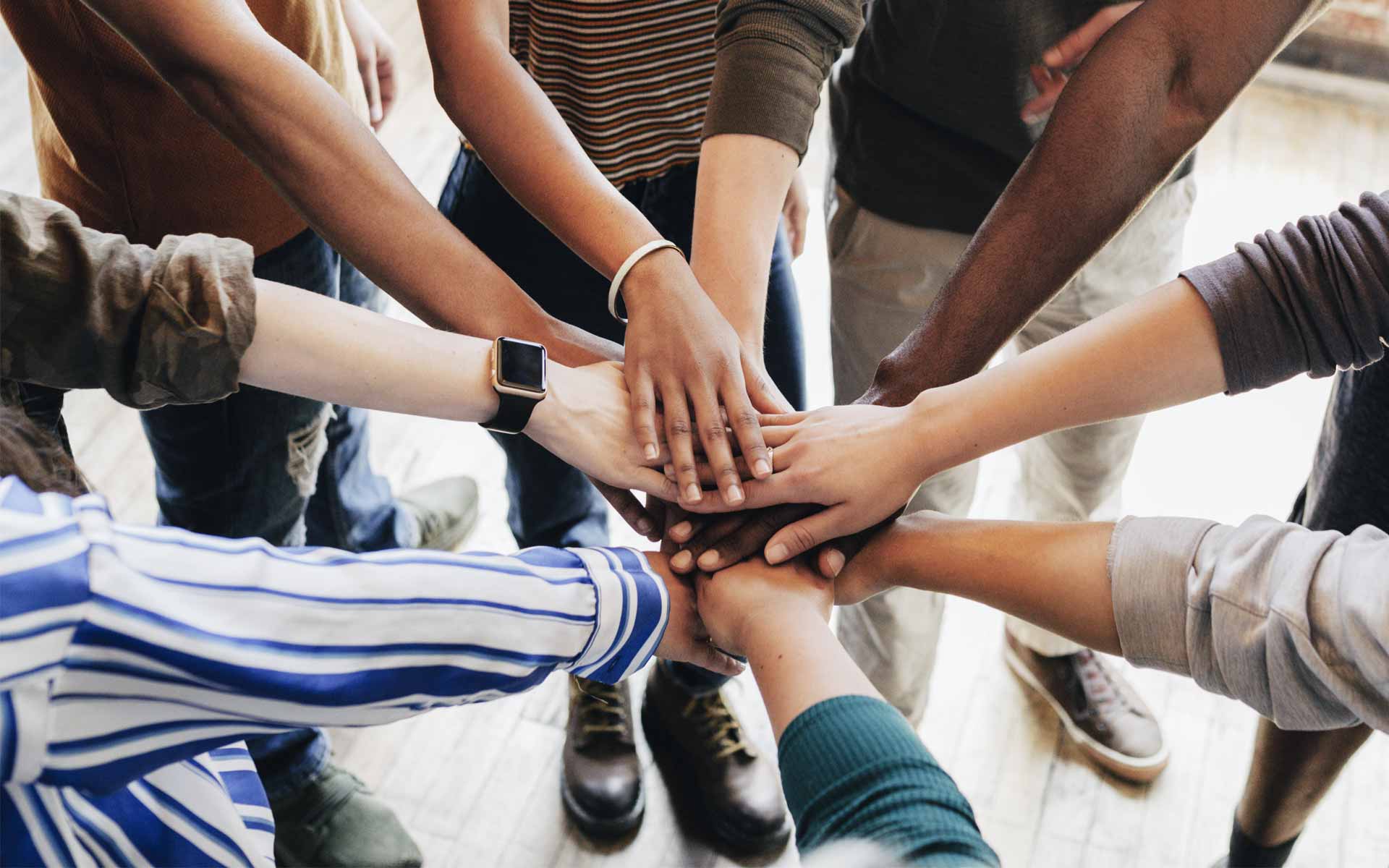 Keynote address: "Becoming & Belonging"
Rally your entire organization around the urgency of fostering belonging.
In his powerful 45-minute keynote address, Empower Initiative founder and CEO Ben McBride shares…
The compelling science behind othering and belonging
A practical framework that will inspire your team to strive toward belonging together
A personal challenge to embark on this journey
Ben invites attendees to change the conversation around creating belonging. The question is not "What should we do?" but "Who do we need to become?"
E-learning: "Introduction to Fostering Belonging"
Even the largest teams can easily scale their learning and training efforts around belonging with our self-directed, on-demand online course, "Introduction to Fostering Belonging."
Participants will learn…
Why belonging should matter to everyone
How implicit bias limits the ability to be an ally
How to have tough conversations and bridge across differences within their teams
How to collaborate in the creation of an organizational culture where everyone belongs
And they can do it all at their own pace, wherever they are.
Travel to Birmingham, Selma, and Montgomery for an unflinching look at America's history of racial "othering."
Led by a seasoned team of guides, Learning Lab participants will walk the march routes and experience the spaces where moments of conflict spurred on a movement. Travelers will also learn how a violent history evolved into today's ever-present implicit biases.
This pivotal travel experience is perfect for leaders and working groups ready to face down their blind spots and take steps toward a future of belonging in their organizations.
Corporate executives and community leaders alike can shape change from the top through our intensive leadership training. The training is made up of four modules: Becoming, Building, Bridging, and Belonging.
Leaders will emerge from this learning experience with practical methods to bridge across differences within their organization — and a call to guide their organizations to a culture of belonging where everyone can thrive.
This investment in personal development and organizational change will also have wider-reaching effects in the movement to create a world where everyone belongs.
For organizations ready to see beyond their blind spots and take concrete action to foster a culture of real belonging, private consulting is the most direct route to meaningful change.
Founder and CEO Ben McBride will engage with your leadership team to ask tough questions and listen deeply to the answers to tackle the implicit biases and other challenges your organization is facing.
Together, we'll create strategies that go beyond traditional DEI efforts, introducing and implementing belonging throughout your entire organization.
The best way to find the right offering for your organization is to schedule a discovery call with us.
We'll ask plenty of questions and take the time to understand your organization's challenges and opportunities around belonging.
We'll suggest programs and experiences that might be a fit (and if we don't offer what you need to move forward, we can recommend potential partners from our network cultivated over more than 20 years).
Organizations we've worked with